Buy eco friendly products! In the Wikaniko (pronounced "We Can Eco") shop you will discover one of the most comprehensive ranges that you could ever come across under one roof.
Over 1000 products – totally degradable bags, fantastic natural cosmetics, natural toiletries, soaps, creams, organic cotton wool etc, energy saving devices, sustainable greetings cards, interesting and creative water saving gadgets, organic gardening products, seeds, etc all at your fingertips!
Either order online now as a FREE Wikaniko customer, or JOIN as a FREE Wikaniko customer to earn stamps and rewards from your purchases
OR
Join as a Wikaniko Distributor and help spread the word and make some extra cash in the process.
1) It costs just £79 inc. VAT to become a full distributor, with an all singing, all dancing massive online eco supermarket. There is a monthly fee of £3.50 to maintain your site, and have access to all the facilities, and a £12 annual renewal fee if you wish to keep your position live. That's it! No hidden costs!
2) You reduce your outgoings by buying the household products you normally buy, at wholesale instead of retail.
3) You help save the planet along the way. So you make an income, and at the same time, you make a difference.
4) You immediately 'own' the biggest online eco supermarket in the UK and you can start attracting customers to your site, via facebook, email, etc. It is a wonderful way of making more income, with regular orders being placed by your customers.
5) You build branches in other areas by introducing people to the opportunity, and you make an override on what they do, by helping them to build a great future for themselves.
6) You can offer the products to friends and work colleagues by showing them our two catalogues, and you can do eco events, craft fairs, shows etc. to attract lots of business.
7) You enjoy your life, free from financial worries, and at the same time have a true sense of purpose.
8) You can open up branches anywhere in the world, who wish to promote the business opportunity in the UK! Click here to find out more about the Wikaniko Worldwide Opportunity!
Does that appeal to you? For more information visit www.WikanikoNow.com and click on 'Join Us'.
* Biowashball
Compared to a normal washing process, Biowashball reduces risks of allergic reactions linked to the use of detergent, eliminates germs, contributes to well-being, saves money and protects nature.
- Well-being: no side effects due to detergent residue on your linen.
- Antibacterial: eliminates pathogen germs.
- Economical: eliminates detergents (a saving of approximately 1000 pounds over a 3 – 4 year period) on detergents and electricity combined (washing at 50°C maximum for all your linen, even your white linen).
- Ecological: (without phosphates) protects water and ground water.
- Biowashball is environmentally friendly.
* Aloe Vera Skin Care
Possibly the best Aloe Vera skin care products available. Only the finest pure Aloe Vera gel is used, and bears the seal of the International Aloe Science Council. SLS and SLES free, Paraben free, no mineral oils, no animal testing, mada from Wikaniko's own special formula- and reasonably priced too!
* Totally Degradable Plastic Bags
100% degradable bags do not need a biologically active enviroment to degrade. Totally degradable plastic is superior to bio-degradable. A degradable bag will completely degrade in 12-18 months compared to a typical plastic bag that will be around for 400-1000 years!
We can make a huge difference by taking small steps with Wikaniko!
For more information about the eco-friendly business visit Wikaniko visit www.WikanikoNow.com
or
Contact Aidan Gibson on 07894 867667 or email AidanGibson@Wikaniko.co.uk
Wikaniko (We Can Eco) is the most innovative and creative eco friendly business in the UK today!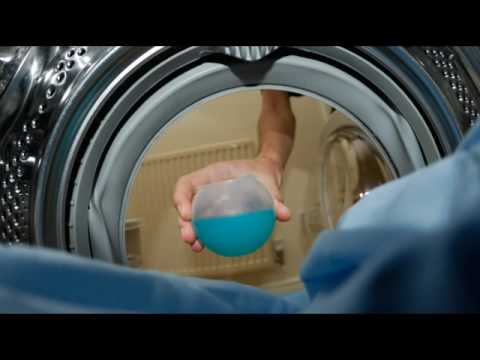 .
.